Conference Venue
ICIC 2021 Conference Venus is the Anthea Hotel which is a high-end luxury business hotel serving functions of business, conference, catering, leisure and recreation (www.antheamlhotel.com). It is located in Baoan Central Business District of Shenzhen, next to Baoan Central Passenger Station and exit of Beijing-Hong Kong-Macau Expressway, and only 15 minutes' drive from Shenzhen Baoan International Airport, enjoying great transportation convenience.
The hotel has 366 intelligent luxury guest rooms and presidential suites, where you will enjoy thoughtful service brought by high technology. The Cafe Anthea, Flower Banquet Japanese and Korean Restaurant, Yuejingxuan Chinese Restaurant, Lobby Bar, Wine & Cigar Room, Executive Lounge, and Fancy 5D Banquet Hall can accommodate 1,000 people altogether at a time. You will be offered high-end banquet or conference services, including first- rate catering services, at one of 10 meeting rooms covering an area of 60-1,300m2 by a professional and efficient conference team. The poolside hanging garden on Floor 11 covers an area of 1,500m2, where you can stay closer to nature and various cocktail parties, press conferences and outdoor weddings can be held. The hotel has a full line of recreational facilities, including a luxury KTV club, outdoor swimming pool, yoga room, fitness room, chess room and electronic golf training room. The Anthea Hotel is committed to creating for you higher-level commercial leisure experience by offering you "world-class and first-rate thoughtful butler services".
Location and Road Map
For ICIC 2021, the venue for the registration on the first day (Aug. 11, 2021) of the conference is Shenzhen Anthea Hotel.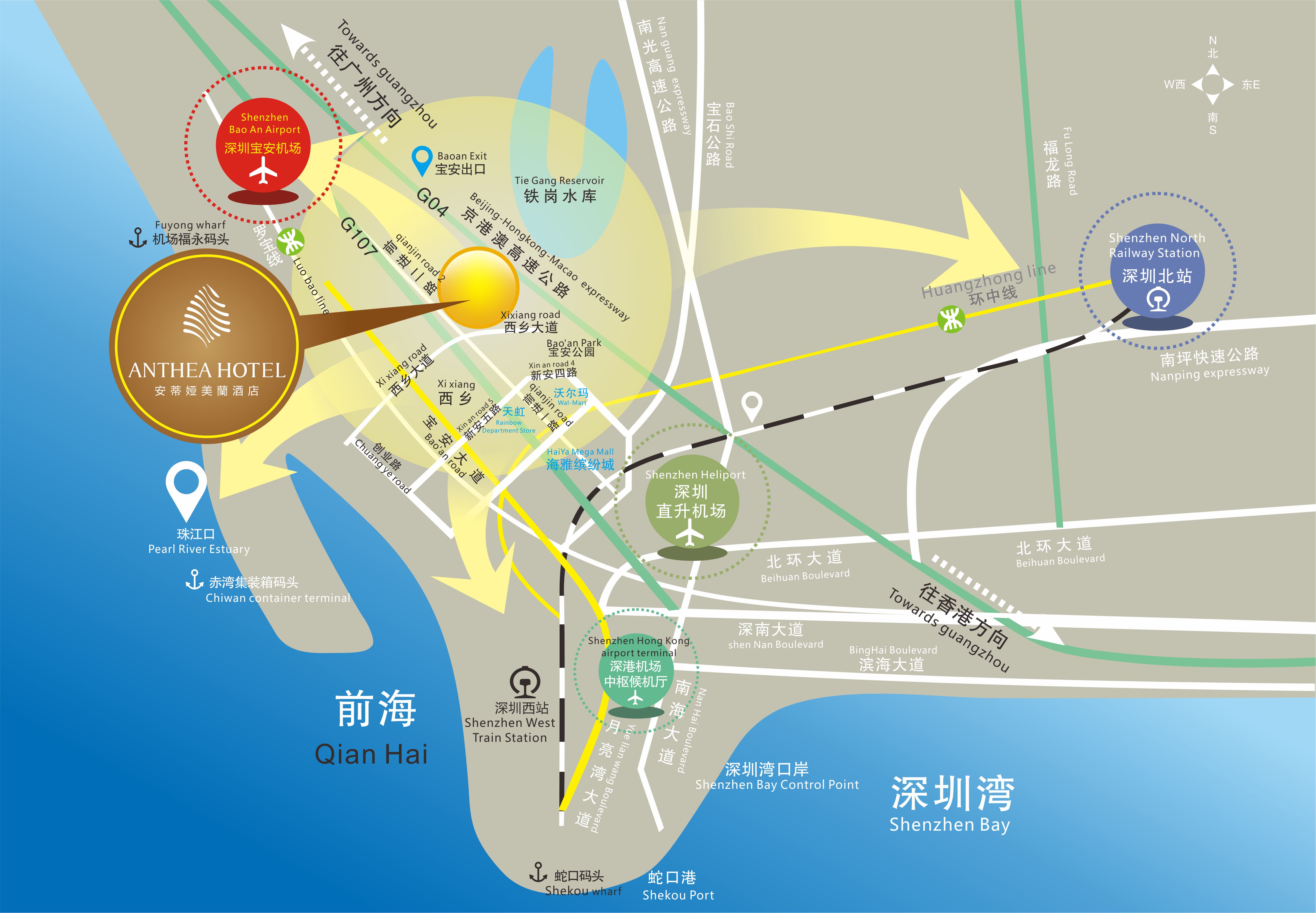 Room Rates (Shenzhen Anthea Hotel)

注:
1)上述优惠房价均已包含15%的税费和服务费。
2)免费使用网络。
3)上述房价不提供佣金且只限于此次会议团队。
4)酒店的入住时间为下午14:00,请提前一周告知客人的抵达时间,以便我们尽可能在客人到达前安排好房间 (如果客人提早入住,房间的安排将视酒店情况进行调整)。
5)退房时间为中午12:00。如需提前入住或延迟退房,需视当天住房率而定。
6)酒店入住办理入住手续需出示身份证、护照等有效证件。
房间预订电话是: 0755-26338888 或联系酒店销售 陈经理 13652306561
Notes:
1)The above preferential rates are inclusive of 15% tax and service charge.
2)Free Internet access.
3)The above rates are without commission and are only applicable to the conference team.
4)The check-in time of the hotel is 14:00 PM, please inform the arrival time of the guests one week in advance, so that we can arrange the room before the arrival of the guests as much as possible (if the guests check in early, the arrangement of the room will be adjusted according to the situation of the hotel).
5)Check-out time is 12:00 noon. If you need to check in early or check out late, it depends on the occupancy rate of the day.
6)Check-in procedures need to produce ID cards, passports and other valid documents.
The phone for room reservation is: 0086-0755-26338888 or contact with sales Tim (0086-13652306561)
Shenzhen Impression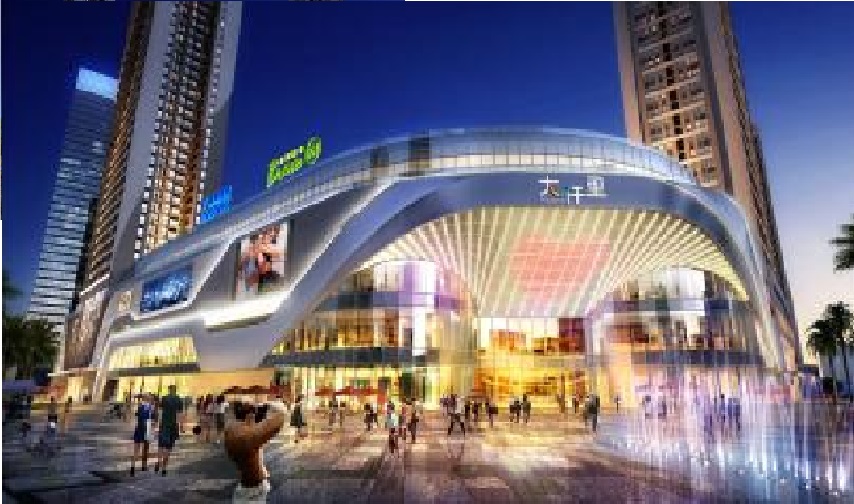 Shenzhen is located in South China, south Guangdong and the East Bank of the Pearl River Estuary, adjacent to Daya Bay and Dapeng Bay in the East, Pearl River Estuary and Lingdingyang in the west, and connected with Hong Kong across Shenzhen River in the south. It is one of the four major central cities in Guangdong, Hong Kong and Macao Bay area, national logistics hub, international science and technology industry innovation center, and one of China's three national financial centers And strive to build a leading demonstration area of socialism with Chinese characteristics, a comprehensive national science center, and a global ocean center city. Shenzhen has the largest number of ports, the largest number of entry-exit personnel and the largest traffic volume in China.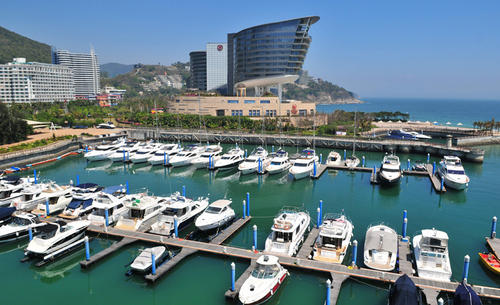 Shenzhen's name first appeared in the eighth year of Yongle in Ming Dynasty. In the early years of Qing Dynasty, Shenzhen was founded in 1979. In 1980, Shenzhen became the first special economic zone established in China. It was a window of China's reform and opening up and a new immigrant city. It created the world-famous "Shenzhen speed" and was known as "China's Silicon Valley". Shenzhen plays an important role in China's high-tech industry, financial services, foreign trade and export, maritime transportation, creative culture and other aspects. It also shoulders the important mission of experiment and demonstration in China's institutional innovation and opening-up.
| | |
| --- | --- |
| | |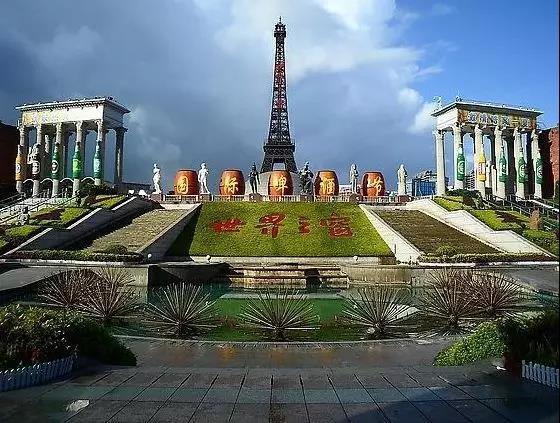 Window of the world is located in Shennan Avenue, shenzhenwan community, Shenzhen City, Guangdong Province. It is a famous miniature scenic spot in China. With the purpose of promoting world culture, it is a man-made theme park integrating world wonders, historical sites, ancient and modern scenic spots and folk song and dance performances. Each scenic spot in the park is imitated according to different proportions.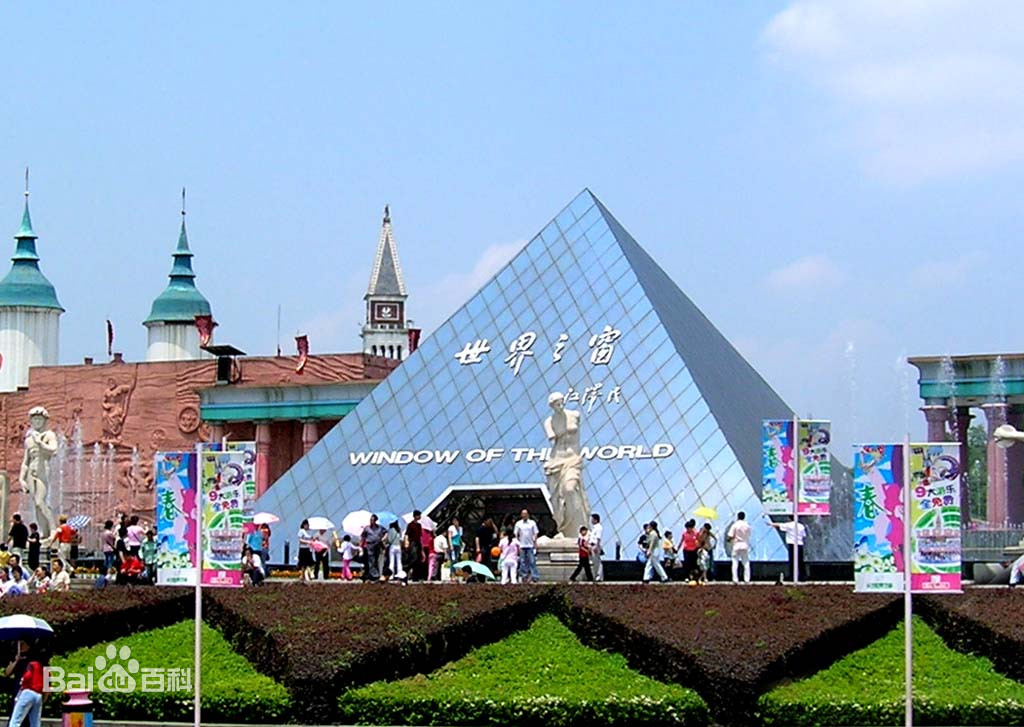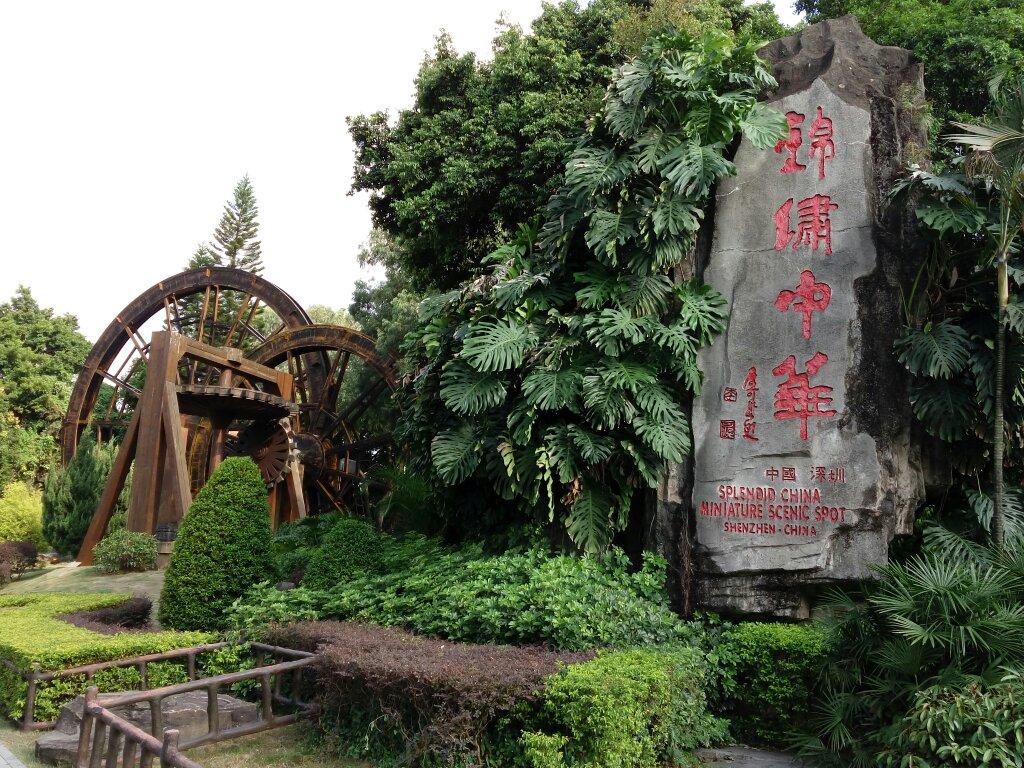 The park is divided into eight theme areas: World Square, Asia, America, Africa, Oceania, Europe, sculpture garden and international street, displaying more than 100 world-famous cultural landscapes and architectural wonders, including the Eiffel Tower in France, the Arc de Triomphe in Paris, the Leaning Tower of Pisa in Italy, the Taj Mahal in India and the pyramids in Egypt. All the scenic spots in the park are imitated according to different proportions. They are exquisite and vivid. Each scenic spot in the window of the world is a solidified symphonic poem, while those colorful folk performances are lively and vivid folk paintings.
Splendid China is the earliest cultural theme park in China, located in the beautiful Shenzhen Bay of Guangdong Province. It is the world's largest and richest real scene miniature scenic spot, covering an area of 450 mu. Jinxiu Zhonghua is divided into two parts: main point area and comprehensive service area. The 82 scenic spots in the park are distributed according to the location of China's territory, and most of them are copied at the ratio of 1:15.

In the scenic area, nearly 100 scenic spots are roughly distributed according to China's regional layout, which is the epitome of China's natural scenery and cultural history. Here are the world's eight wonders of the Great Wall, Qin mausoleum terracotta warriors and horses; there are many of the world's most: the oldest stone arch bridge, observatory, wooden tower (Zhaozhou Bridge, guguanxingtai, Yingxian Wooden Tower), the largest palace (Forbidden City), Haiqi peak (Huangshan), one of the largest waterfalls (Huangguoshu waterfall); there are solemn Mausoleum of the Yellow Emperor, Genghis Khan Mausoleum, Ming Tombs, Central Plains In addition, the scenes of emperor's sacrifice to heaven, Guangxu's wedding ceremony, Confucius Temple's sacrifice to heaven, and folk weddings and funerals The custom of marriage is at hand.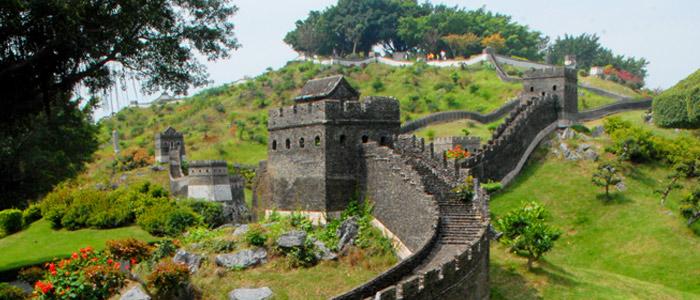 In a word, you can enjoy the 5000 year history of China in one day and enjoy the beautiful scenery of the whole country. There is also a comprehensive service area in the scenic spot, Suzhou Street, which draws the essence of Suzhou's architectural and garden art, and keeps the characteristics of China's traditional commercial neighborhood. Here, there are Beijing, Sichuan, Jiangsu and Guangdong cuisine and local snacks, folk songs and dances, folk handicrafts production performances and 360 degree panoramic ring screen movies reflecting China's beautiful mountains and rivers, as well as a wide range of handicrafts, antique tonic drugs, famous specialty products and tourist souvenirs with splendid Chinese characteristics